Short Term Rental Property Management from Doorstep
We know that as a short term rental host, you're concerned about the bottom line. Doorstep short term rental property management is focused on all the details so your vacation rental business can turn a profit and keep guests coming back.
Doorstep is a one-stop shop for short term rental property management in Utah. We oversee everything from bookings to inventory and provide the best guest experience possible so they're excited to return.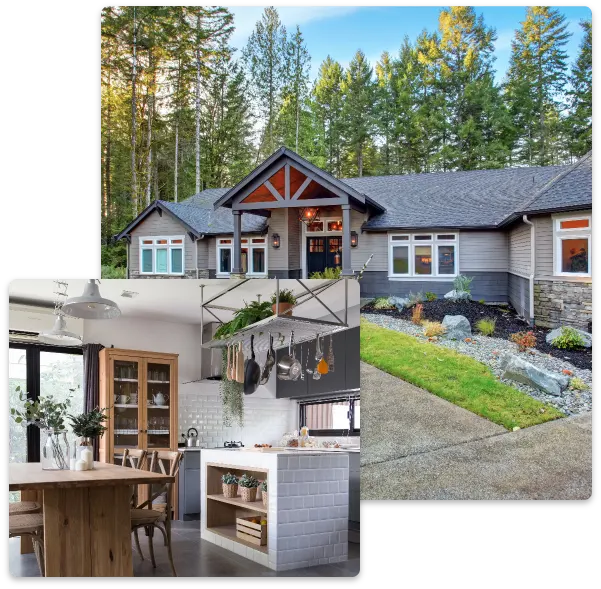 Doorstep Property Management Services
Good short term rental property management means the day to day operations don't stress you out. When you hire a property manager from Doorstep, you can enjoy passive income all while knowing your guests are in good hands. Take a look at everything Doorstep can do for you and your short term rental properties in Utah:

Managing and paying utility bills is a poor use of your valuable time. Let us manage it for you instead! For a single property or multiple, never miss a utility payment or face a late fee again.

Chances are your short term rental is not your full-time gig. Thankfully, Doorstep's relationships with high-quality vendors allow us to solve any maintenance issue quickly and efficiently for you and your guests. Check out the types of maintenance services we offer at the link below.

Frequent property inspections mean your supplies are counted and inspected properly. You've gone to the trouble of furnishing and decorating your short term rental, so we'll go to the trouble of actually counting the forks! Effective inventory control means your rental is always ready for the next guest.

Cutting-edge technology combined with professional management results in more income generated for you. Learn more about how our short term rental property management tactics maximize bookings by clicking the link below.

We are here for you and your guests all day, all night! Availability around the clock means more peace of mind for you and your guests. Communication is key in a good relationship, even if it's for a short stay.

Furnishing & Design Services
We specialize in taking an empty or boring unit and turning it into a top-performing short term rental. If the thought of staging your property stresses you out, consider one of our three furnishing packages to take the guesswork out of design.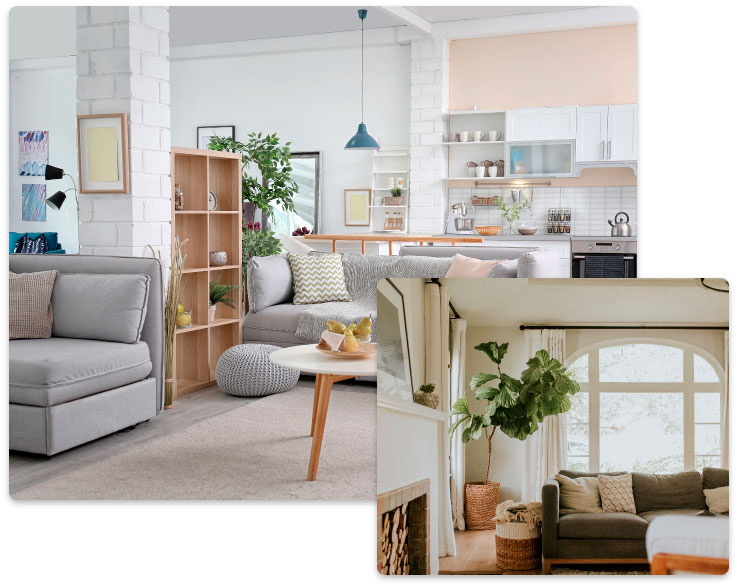 Full Service Property Management
Doorstep is completely focused on managing short term properties, taking care of all the headaches that arise with renting to guests. We make you more money than you would by managing it yourself by providing the best communication and management services for both you and your guests.
Short Term Rental Management Fees
Our property management service fees are percentage based, so we're invested in your bottom line.
Rental Analysis for Short Term Properties
Want to see if your property in Park City, Salt Lake, or St. George has what it takes to thrive as a short term rental? Use our rental analysis tool to receive feedback from Doorstep no matter where your property is located.
Best Locations In Utah For Short Term Rentals
There's so much to do and see in Utah, which makes it a popular tourist destination for visitors. With bustling cities, skiing, lakes, and National Parks, there's something for everyone.
But what are some of the best areas in Utah to own a short term rental? Some of the most-visited tourist spots can be found in Southern Utah: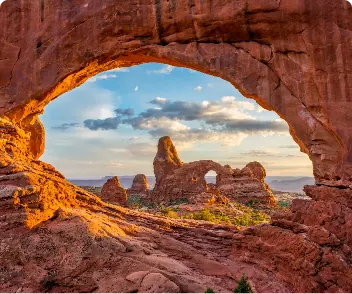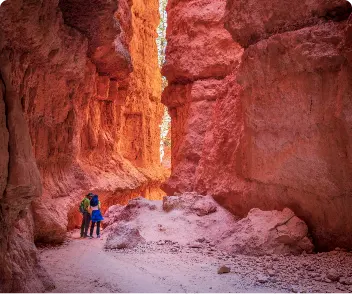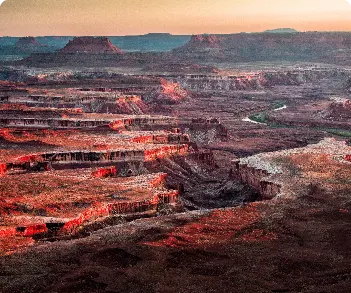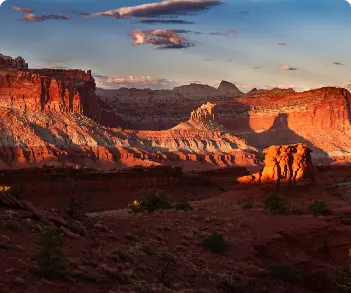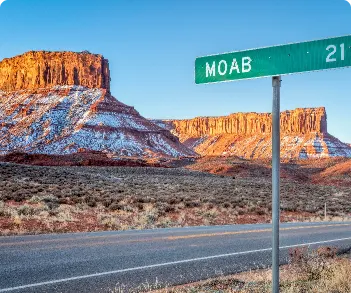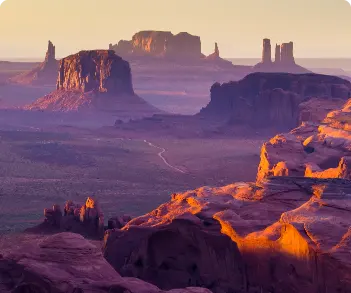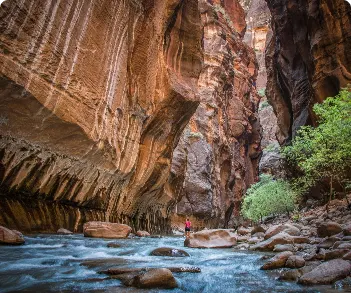 This makes Moab and St. George two of the prime areas in Utah to operate a short term rental, as they both offer convenient access to the stunning beauty of Southern Utah's many recreation areas. 
Up north, one of the biggest tourist destinations is Park City, located in Summit County. Not only does Park City draw in skiers, but it's home to Sundance Film Festival, outlet shopping, and lots of warm-weather activities such as hiking, boating, fishing, and camping. Nearby towns of Midway and Heber in Wasatch County are packed with golf courses, the Homestead Crater, the Heber Creeper Railroad, and the annual Ice Castles display. 
Summit and Wasatch Counties are close enough to Salt Lake City that many people book staycations year-round to get out of the valley and into the refreshing mountain setting of Park City.
Other areas of Northern Utah that make good places for short term rentals include: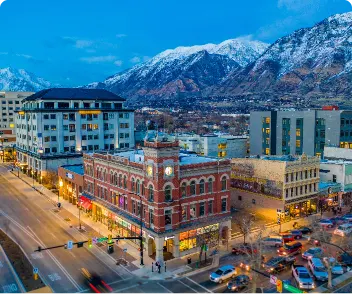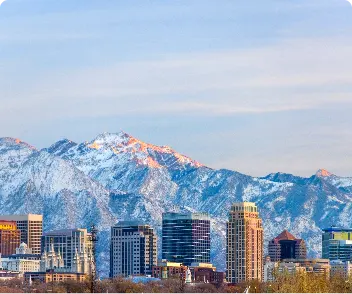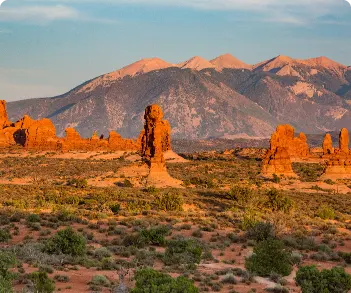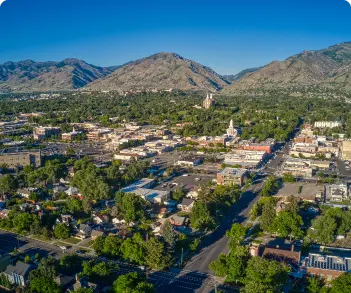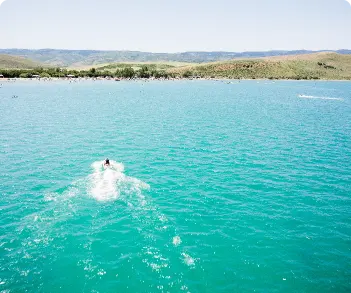 No matter where you're considering buying an investment property, we'd love to work with you to see if it's a profitable area. There is no end to opportunity since Utah has so much to offer throughout the state to both recreational and business travelers.
Who Should Use a Rental Management Company?
We believe anyone in the vacation rental industry can benefit from using short term rental property management. Whether you're an experienced property manager or a first-time owner, Doorstep has the tools and services to make your rental business successful. You should hire Doorstep if you want:
We understand that each situation is unique, and will work with you to find solutions tailored to your needs. Have more questions about Doorstep? Find answers to FAQs below.
What's it like working with Doorstep? See how we compare to other property management companies.
★ ★ ★ ★ ★
Highly experienced and very responsive organization. Doorstep provides the best service available in the industry for your property management needs. First class service, people, technology, and incredible customer care. Highly recommended. Kaden will care for your STR like its his own. Ask about their furnishing packages they will have your rental airbnb ready in no time!
Frequently Asked Questions
We're ready when you are. Whether you need us to take over your already existing STR, or you want us to help you pick a location, help you pick a paint color, and get it furnished and going; we are ready and able to move now. What's your time worth? We'll handle all of it for you so you can spend your time doing something meaningful to you.